Robot arm 3D Laser cutting machine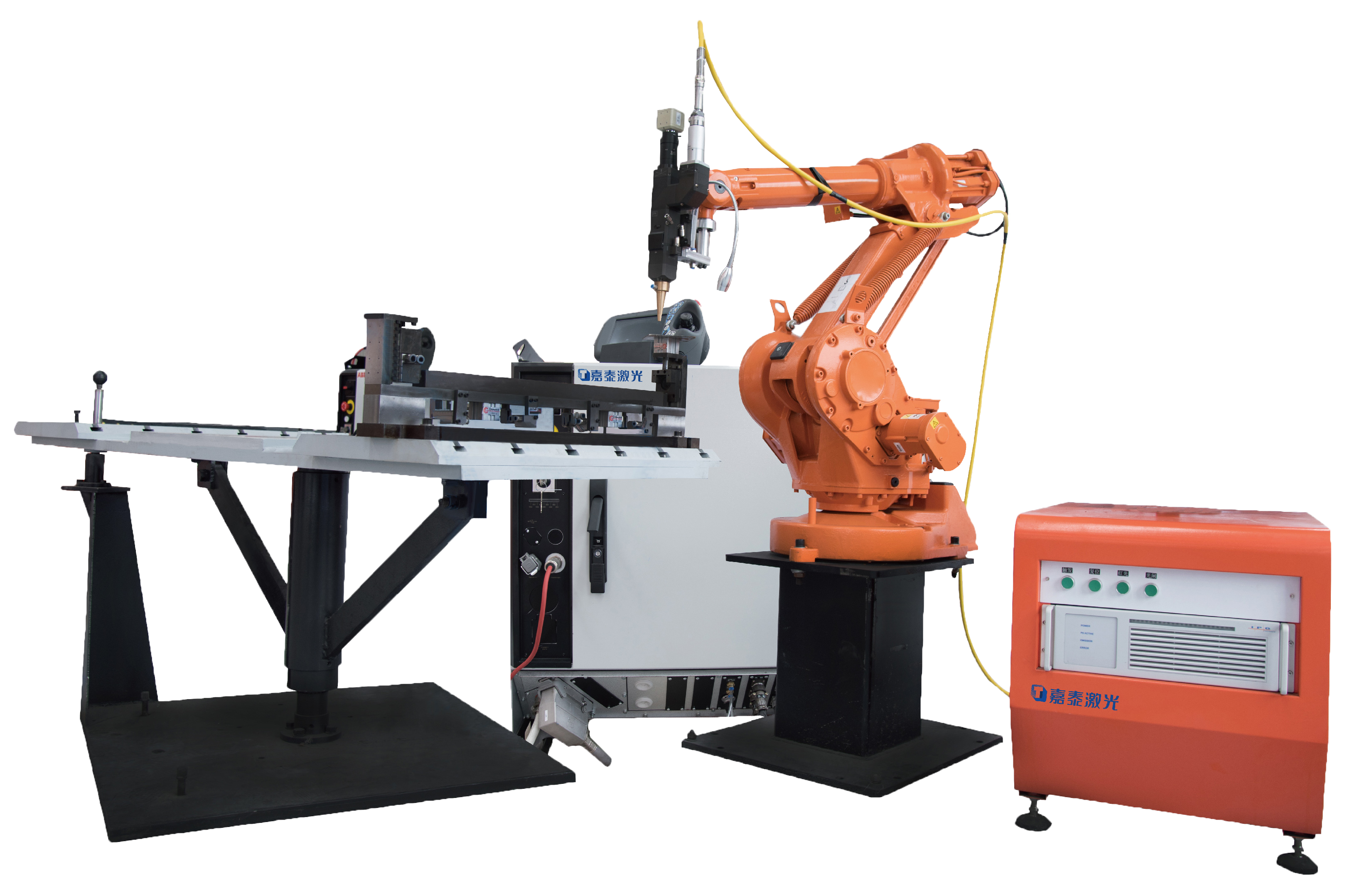 The Fiber Laser Cutting Robotic Arm is ideally suited to integration and automation for cutting and welding applications. Fiber lasers with laser source power ranging from 700W to 3000W provide manufacturers with dynamic material handling capabilities. These custom-built systems offer increased flexibility, reliability, and quality. Optimum return on investment is guaranteed with these fully programmable machines.
The model 3D robotic arm fiber laser cutting machine is specially applicable to all kinds of uneven metal pipe and sheet metal cutting, industry robot systems with laser cutting system together, suitable for the automotive industry, mold manufacturing, kitchen utensils, metal products, such as automatic cutting.
Three-dimensional robot optical fiber laser welding machine positioning precision, large range of processing, six axis linkage, realize 3 d welding parts. 1, adopt imported industrial robots, positioning accuracy is high, wide processing range. 2, highly flexible welding system, which can realize the automatic control and remote welding; 3. The mechanical arm through hand-held terminal control. The machine has compact structure. Even in conditions, restrictions, many place, still can achieve efficient operation;Ehs zero pollution
1.Quality Control
Skilled and strict Quality Inspection Team is available during the material purchasingand production procedure. All finished machine we delivered are 100% strictly tested by our QC departmentand engineering department. We will provide detailed Machine pictures and Test videos to customers before delivery.
2.OEM Service
Customized and OEM orders are welcome due to our aboundant experiences.All the OEM services are free, customer only need to provide us with your logodrawing. function requirements, colors etc. No MOQ required.